Studying abroad can be a life-changing experience, opening doors to new cultures, perspectives, and educational opportunities. However, the process of finding the right study abroad consultant can be overwhelming. Education Hub emerges as the best study abroad service provider, offering comprehensive support and guidance to aspiring international students. In this blog, we will explore the key reasons why Education Hub stands out as a top choice for study abroad consultants.
1. Vast Network of Renowned Universities
One of the primary factors that set Education Hub apart is its extensive network of prestigious universities around the world. Their connections with leading institutions ensure that students have access to a wide range of academic programs and specializations, tailored to meet their individual goals and interests.
1.1. Personalized Consultations
At Education Hub, the journey to studying abroad begins with personalized consultations. The team takes the time to understand the student's aspirations, academic background, and preferences. This approach enables them to recommend universities and courses that align with the student's career objectives. that's why education hub is a Best study abroad consultants.
1.2. Streamlined Application Process
Navigating the application process for international universities can be complex. However, Education Hub streamlines the entire process for its students. From gathering essential documents to filling out application forms, their expert consultants provide step-by-step guidance, ensuring a smooth and hassle-free application submission.
2. Expert Guidance on Visa and Immigration
Securing a student visa and understanding immigration requirements are crucial aspects of studying abroad. Education Hub's team of seasoned experts assists students in preparing their visa applications and provides valuable insights into the immigration process. This comprehensive support minimizes the chances of visa rejections and ensures a seamless transition to a foreign country.
2.1. Pre-Departure Assistance
Education Hub's support doesn't end with the visa approval. They also offer pre-departure assistance, helping students prepare for their life abroad. From travel arrangements to accommodation options, students receive guidance on all aspects, enabling them to focus on their studies and immerse themselves in a new culture confidently.
3. Scholarship and Financial Aid Guidance
Education Hub understands that finances can be a significant concern for students planning to study abroad. Hence, they go the extra mile in providing information about available scholarships, grants, and financial aid opportunities. By assisting students in applying for these awards, they help make international education more accessible and affordable.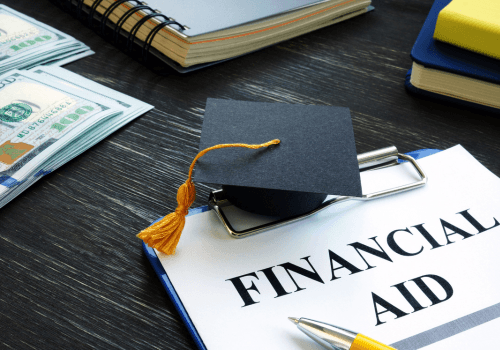 3.1. Support During Study Period
Education Hub maintains continuous support for students even after they have started their academic journey abroad. Whether it's academic counseling or addressing any challenges students face while studying, they ensure that students have a smooth and enriching learning experience.
Conclusion
Choosing the right study abroad consultant is crucial for a successful and rewarding international education experience. Education Hub excels in providing unmatched support to students, making it the best study abroad consultants. From personalized consultations to expert visa guidance and ongoing assistance, Education Hub is committed to empowering students to achieve their academic dreams abroad.