Studying MBBS abroad can be an exciting and life-changing decision for aspiring medical students. Pursuing higher education in a foreign country not only offers a diverse cultural experience but also provides access to world-class education and exposure to advanced medical practices. However, the process of finding the right MBBS abroad consultant and study abroad service provider can be overwhelming. In this blog post, we will explore the essential aspects of selecting the MBBS Abroad Consultants in Delhi and highlight the reasons why Education Hub stands out as a top-notch study abroad service provider.
Understanding the Importance of MBBS Abroad Consultants
Studying medicine abroad requires meticulous planning, and an MBBS abroad consultant can play a pivotal role in making this journey smooth. These consultants specialize in guiding students through the entire process, from choosing the right university and country to the completion of the admission process. They act as a bridge between students and foreign universities, ensuring that applicants meet all requirements and submit the necessary documentation accurately.
Factors to Consider When Choosing an MBBS Abroad Consultant
Experience and Reputation
It is essential to opt for an experienced consultant with a proven track record of successful placements. Researching the consultant's reputation, reading reviews, and seeking recommendations can provide insights into their credibility.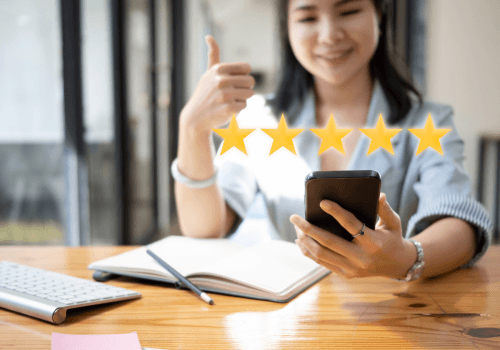 Authorized Representatives and Affiliations
Validating whether the consultant is an authorized representative of the universities they claim to work with is crucial. Affiliations with renowned educational bodies add to their credibility.
Range of Universities and Countries Offered
A good consultant should offer a wide range of universities and countries to choose from. This ensures that students can find options that align with their preferences and budget.
Guidance and Support Throughout the Admission Process
A reliable consultant will provide end-to-end assistance, right from the initial consultation to visa processing and pre-departure guidance.
The Role of Study Abroad Service Providers
Study abroad service providers, like Education Hub, complement the efforts of MBBS abroad consultants. They specialize in offering comprehensive guidance to students seeking higher education abroad. These providers offer services beyond mere admissions, including assistance with accommodation, visa processing, and cultural integration.
Why Education Hub Excels as a Study Abroad Service Provider
Comprehensive Guidance for MBBS Aspirants
Education Hub is committed to providing tailored guidance to aspiring medical students. Their experienced counselors offer personalized advice to help students choose the best options based on their academic records, budget, and career goals.
Expert Counselors and Support Staff
Education Hub boasts a team of expert counselors who are well-versed in the admission process of various universities. They provide individualized attention to each student and address their concerns promptly.
Wide Range of Universities and Countries
One of the standout features of Education Hub is the diverse selection of universities and countries they represent. Students can explore options from multiple countries and find the one that best suits their preferences.
Hassle-Free Admission Process
Education Hub streamlines the admission process, making it hassle-free for students. They assist with document verification, application submission, and follow up with universities to ensure a smooth process.
Assistance with Visa and Accommodation
Securing a visa and finding suitable accommodation in a foreign country can be daunting tasks. Education Hub supports students in obtaining visas and offers assistance in finding safe and comfortable living arrangements.
Conclusion
Choosing the right MBBS abroad consultant and study abroad service provider is crucial for the success of any medical aspirant. With Education Hub's expertise and personalized approach, students can embark on their academic journey with confidence and ease. By relying on their vast experience and strong affiliations, Education Hub has proven to be a leading study abroad service provider for MBBS aspirants.